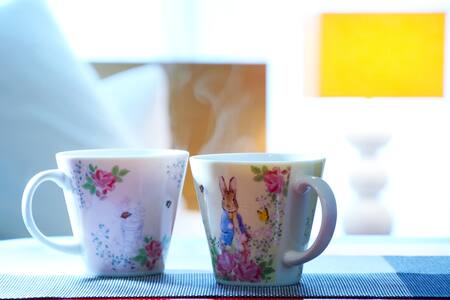 SUPERHOST
Heil íbúð (condo) · 6 gestir · 4 rúm · 1,5 baðherbergi
★★★Very near Dotonbori!★高層コンドミニアム❤1名様から完全貸切!❤
鍵の受け取りの手間なく、キーボックスでセルフチェックイン出来ます。 プロの完全クリーニング★清潔感あふれるお部屋★「日本橋」駅 徒歩1分 ❤❤道頓堀100メートル。階下にコンビニ有。高級コンドミニアム❤❤ なんばウォーク1分★ NEW ^ o ^ ❤❤Dotonbori 100m。Convenience store 5m。Luxury apartment ❤❤1min Nippombashi station! ★ ★Luxury Condominium Dotonbori★WiFi !★ ★1min Nippombashi station!❤ ★Nippombashi station100 meters!★ NEW!OPEN★ Dotonbori in front Pocket WIFI! ★Recently built luxury apartment 1 min Nippombashi sta★ 1 minute 24 hours Super. 100 yen shop. ★Convenience store 1 floor★
[The measures against COVID-19] 1. Cleaning staff wears a mask during cleaning 2. Sanitize everything especially places which are often touched 3. Ventilate the room by opening the windows and turning the fan on 4. Put an automatic hand sanitizer spray at the entrance of the building 5. Using a small ozonizer during cleaning-up to sanitize air 6. Self-check-in by using a key box We follow the measure guideline against COVID-19 which is announced by Airbnb.
Það sem gestir hafa að segja:
"Hvaða frábært og notalegt herbergi! Staðsetning vitur, það er í fjarlægð til að komast alls staðar sem þú gætir viljað fara sem var frábært. Kazuma var líka ótrúlegur gestgjafi. Samskipti nóg að það væri gagnlegt og velkomið."
① Great location for going to Namba area! ② Newly built and opened in 2018♪ ③ Securely Operated by Grandouce [Just 4 minutes to Namba station] Located 5minutes from nearest station(Hanazono Sta.), and 4min to Namba・Dotonbori area by public transportation. This area is conveniently located to tour the city. There are convenience stores and grocery stores nearby making it reliable and comfortable if you would like to stay for a longer period of time.